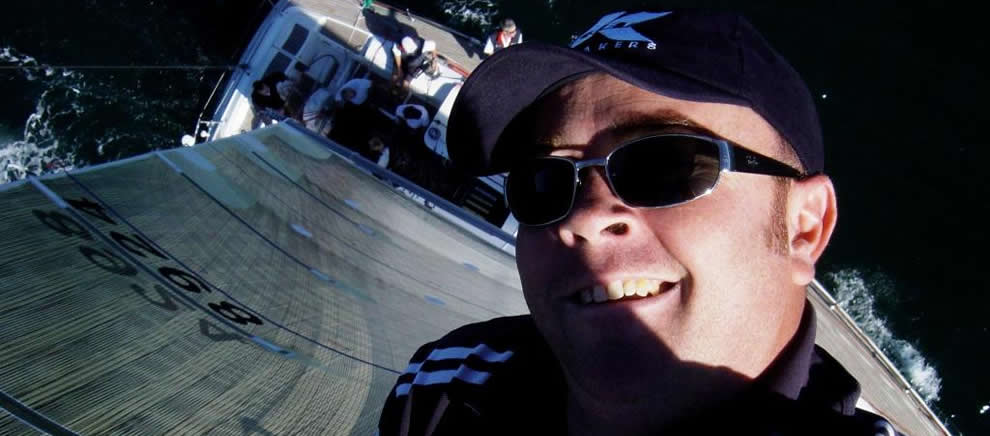 About JP Sails – Sydney Sailmakers
Sailmaking for over 20 years in Sydney, John Penfold has experience with several international sail lofts. John began his sailmaking career in 1989 and in 1992 started his own loft, which was invited to join the Halsey Lidgard group becoming Halsey Lidgard Sydney and then UKHalsey Sydney after the sad passing of one of the founders Jim Lidgard.
Jim was a great mentor and had a huge wealth of knowledge in the America's Cup, Volvo Ocean Race (formerly The Whitbread Around the World Race) as well as many super yachts and mega cats. Whilst with Halsey Lidgard John was flown to Auckland to help with the construction and engineering of the sail wardrobe for the 125' Catamaran Sony Playstation owned by the late adventurer Steve Fossett. Soon after the sails were built and shipped to the New York, Sony Playstation set the Trans Atlantic Record by crossing the 2925 nautical mile course in 4 Days : 17 Hours : 28 Minutes : 6 Seconds. It also set a new record of sailing 687.17 nautical miles in 24 hours. Playstation was designed by Morrelli & Melvin.
Investment in technology began right at the start with John purchasing the top of the line software that was being developed by Lidgard in Auckland. That continuing investment has seen the use of several other design systems culminating in the latest design software.
In July 2006 John developed a "continual fibre membrane" to create a cutting edge string sail with no joins in the fibre. The membrane was named Veloce. These sails proved to be extremely robust and many of the originals are still sailing 6 years later. In late 2008 a membrane business was formed and the long road to automating the process began. This invoved the setting up of an automated fibre layer to work with the specialized adhesive used in the process. John continued working with the system until it was sold in 2010 to his business partner so the process could be moved offshore.
JP Sailmakers is now offering a large range of Membrane sails. Such as MXL and D4.
JP Sail Makers Sydney,  also offers a range of custom made canvas including boombags, boomcovers and rope bags.
Please look around our site and don't hesitate to contact us for further information.