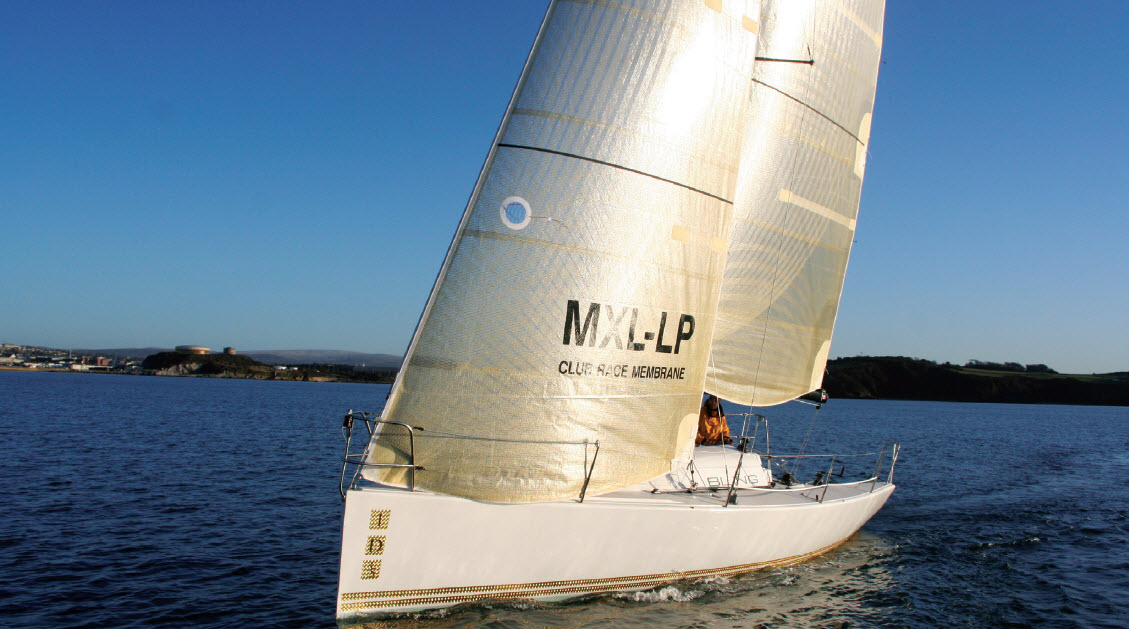 Club/Racer MXL-LP
Club / Racer Sails Features
An all Aramid Membrane Sail for less than a Tri-Radial Laminate. This derivative of our proven MXL narrow panel sails combines Membrane Technology with all Aramid Load Path Fibers at very competitive prices. MXL Club Race LP features warp inserted aramid fiber to support the sail from leech to luff, with strung aramid load path fibers to address leech and luff loading. A rugged 22° scrim is also incorporated to create a very durable membrane. These membrane also feature a unique vertical head layout which distributes loading more effectively than a narrow panel crosscut seam.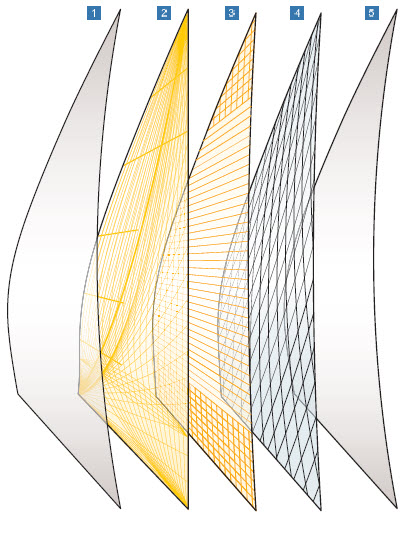 Drawing Guide
Film

Load path strung aramid

Inlaid warp aramid

Rugged 22° X Scrim

Film
• Competitively priced and with proven technology, our Club-Race LP sails are ideally suited for the Club Racing market.