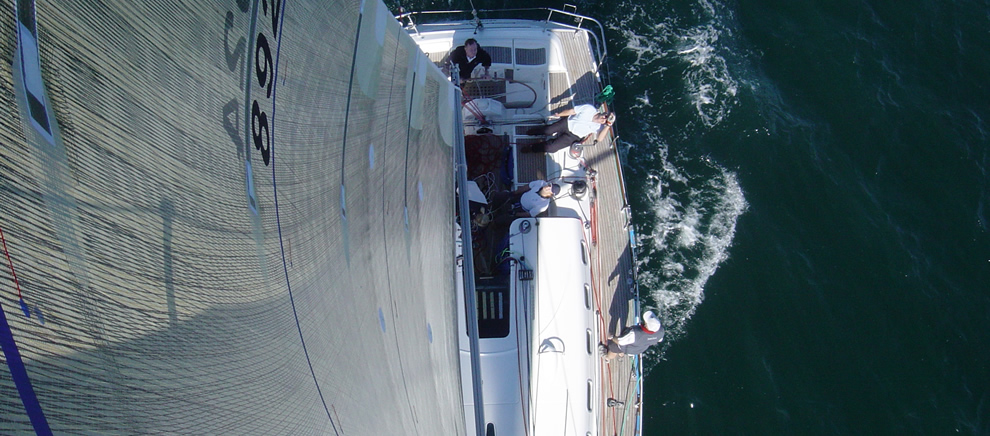 Mainsails
When buying a mainsail it is essential to look at what your needs are. Firstly what type of sailing you are doing. Are you looking at racing, cruising or both? There are many different types of cloth that are available across these selections as well as hardware including batten and reefing systems. Boombags are also an option for handling your mainsail.
There are the premium Veloce continual fibre membranes, tri radial and cross cut laminates and weaves that go right through every type of sailing you can imagine and now the affordable Club/Racer membrane to give you that winning edge without the price tag.
Veloce is extremely light and strong. As a continual fibre sail it is at the pinnacle of sail engineering. There are a number of finishing options to suit all types of sailing. Scrim is aimed at the racing and grand prix sailor and the  single or double taffeta option makes an excellent sail for offshore sailing and with the weight reduction it make is much easier to handle for short handed or large yachts.
Club Racer is exactly as the name suggests. If you are looking for a  membrane sail with performance and want it at an affordable price this is the way forward for small to medium boats. See the Club/Racer page or contact us for more details.
We can supply many different options for mainsails including car and reefing systems. These options can be discussed when the sail is being quoted to give you the best sail handling experience.
Contact us today for a free quote.