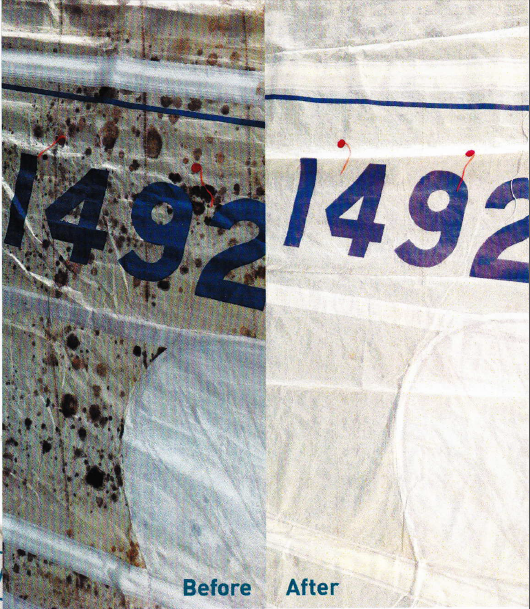 Sail Washing and Cleaning
Remove those ugly mildew marks and stains on your sails with our Vacu Wash service.
Sail washing and cleaning has been a recent addition to the Australian sailing market. Australian sail washing is carried out here in Sydney and a courier service can be arranged to pick up and deliver you sails. We can also Sailkote Plus your sails with a dry lubricant and anti-fungicide as used by top racing and Olympic sailors.
So if you need your sail washed or cleaned of mould give as a call.
Email us for a quote on the sail wash or Sailkote Plus service.